LOG HOME
Restoration, Repair and Maintenance Services
Bringing joy back to log home ownership! Proudly serving all of Mid-America for over 20 years, we are your LOG HOME EXPERTS!
ABOUT 888-LOG-GUYS
20 Years Experience in
Wood and Log Home Restoration
Stop wasting your time and money. Let us give your home the transformation that you deserve. And we will keep it that way for you with our maintenance plans!
Contact us now for log restoration costs. This will be the last log home call you will ever make. Thousands of happy customers can't be wrong!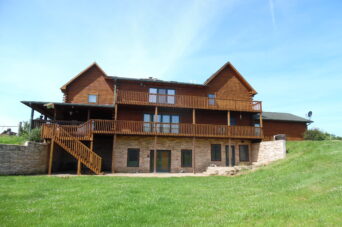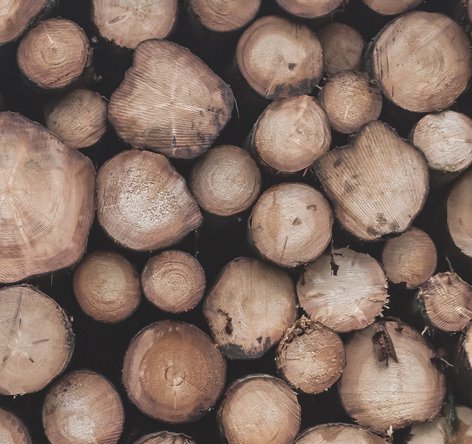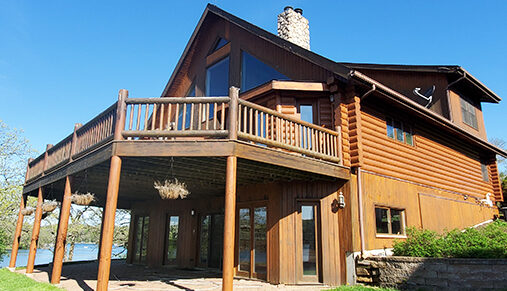 1,000s of
completed
projects
Our Services
Restoration, Log Repair and Chinking Done by
Affordable Craftsmen
You want a log home without water leaks, insects, and rotten logs. We take the weight off your shoulders by repairing your log home and guaranteeing that it will NEVER happen again.
Enough hassle! Now, it's time for a transformation. Take back control of your log home with the Midwest's ONLY full-service log home firm.
Hassle-Free Estimates
Need a consultation?
888-LOG-GUYS
THE SERVICE AND QUALITY YOU DESERVE
Restoring log homes is our business and when it comes to dependable services and quality workmanship, nobody does it better than 888-LOG-GUYS. Please take your time viewing the many log home services we offer such as log rot repair, chinking, staining, & refinishing.
01

Professional crews

Our work is very specialized and each of our crew members undergoes extensive training and is committed to quality workmanship.

02

Quality materials

We work with elite vendors to ensure our crews are only using the best, longest-lasting products on our projects.

03

Efficient project management

Because we service hundreds of log homes each year, we have become highly efficient in what we do and are able to provide a very turn-key service to our customers.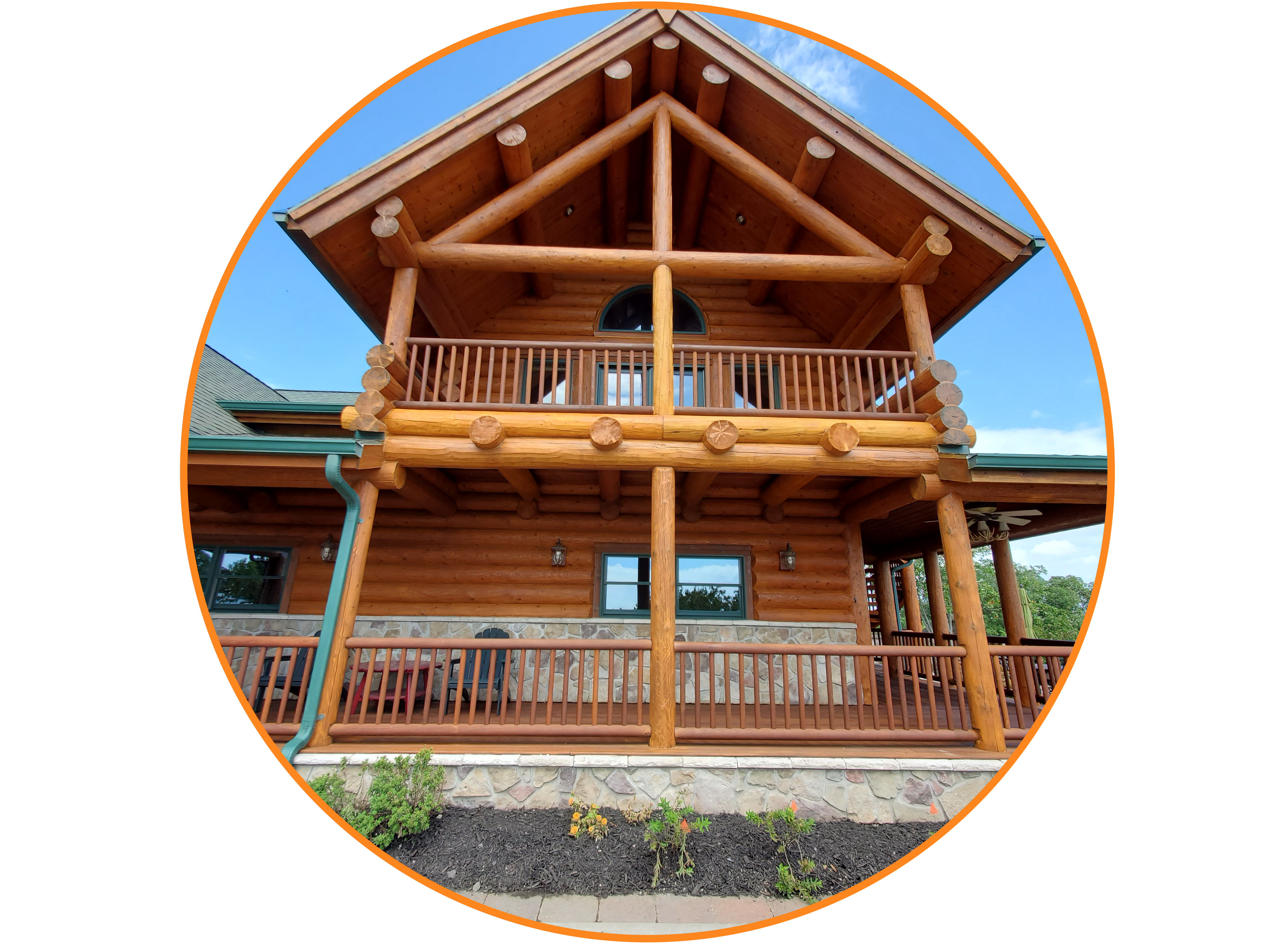 04

Satisfaction guarantee

Our customer's satisfaction is our ultimate goal; we will work tirelessly to make sure each project meets and exceeds our customer's expectations.

05

Individual approach

We understand that each home is unique and each customer has also individual needs for their home. We take an individual approach for each project to ensure satisfaction.

06

VIP customer service

Customer service and communication is of upmost importance to us. We strive for excellence in our relationships with our customers.
Service Area
We've been serving ALL of Mid-America for
over 20 years
We are the experts in our field and we will come to you!
We proudly serve Alabama, Arkansas, Colorado, Georgia, Illinois, Indiana, Iowa, Kansas, Kentucky, Louisiana, Mississippi, Missouri, Nebraska, North Carolina, Oklahoma, Ohio, South Carolina, South Dakota, Tennessee, Texas, Virginia, West Virginia, and Wyoming!
From your initial bid request through project completion, our ultimate goal is your satisfaction.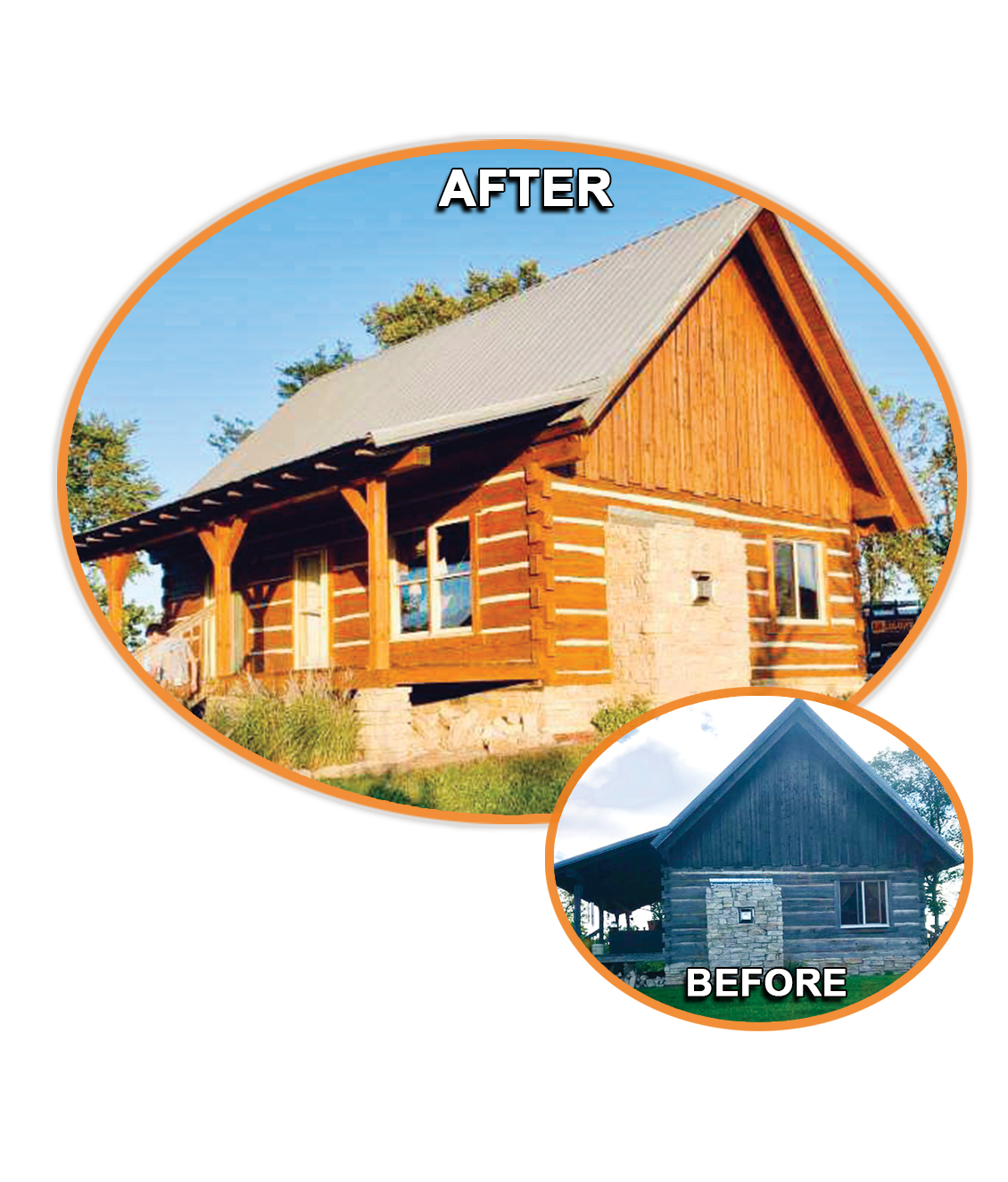 03
Finalize project plans
04
Crew assignment and schedule
06
Enjoy your beautiful log home!
Interesting
Recent blog posts
Feedback
A few words from
our happy clients
I was impressed with how quickly your office followed up with me to give me an estimate and a contract. I was very pleased when you guys moved the start date up so that my project could start sooner (more…)
Thank you very much for the great job on the house! [The guys] did a wonderful job!
Your work crew was absolutely wonderful. They were professional, they were approachable and I felt comfortable asking questions that they've probably answered 100 times with other clients. They kept the site clean and tried to be as 'gentle' as possible on the lawn. (more…)
Beautiful job! Very satisfied, glad we found 888-LOG-GUYS!
You have been so professional throughout this entire process. We really appreciate that! Please let me know how much we owe you so I have the check ready for when you come out. Also we were soooo impressed with your crew. (more…)
We are truly thrilled with how beautiful it came out. (more…)
tim dotson
August 21, 2023
We hired 888 Log Guys to help with our home. They were very professional, worked quickly and did an amazing job. We couldn't be happier with everyone we were in contact with. The crew kept their equipment and any trash they accumulated picked up and were just great to work with. We would recommend this company to anyone
Roger Gagliano
June 19, 2023
Hi All, The Log-Guys recently stained, sealed and repaired logs at our log cabin home near Stoutsville, MO. Without exception - Justin, Jeremy and their team of accomplished professionals performed the cabin work with remarkable skill and personal care. Their job approach was well communicated to us, and the work was completed on time and within budget. We are incredibly pleased with the Log-Guys - they are the best!! We will certainly use the Log-Guys for our continued long-term home maintenance care. Roger G.
From the initial visit to the final walk through we were impressed. The quality of work is reflective of the experienced crew and we are extremely pleased with the end results. Highly recommend.
Great people who know their craft and love log homes. They were supportive, available, and able to answer any questions we had. If you need work done on your log house these are the people to speak to!!
Russ Michaud
July 31, 2022
I was charged with getting chinking redone, repairing some log rot, and getting the next batch of clear coat applied to our beautiful cabin in Northern Colorado that has been in our family for over 60 years. I looked at a lot of different companies and finally settled on 888 Log Guys with the standard hopes that I picked a good company because if I hadn't I was sure going to hear about from all parts of the family for many years to come. After reading some of the other reviews and because of what was riding on this from my point of view it is worth mentioning that I was there throughout the project to make sure everything stayed on track. Fortunately Thunder, Jason, & Breck were up to the challenge. The guys were hard working, and responsive to my requests on small issues that arose during the course of the project and truly were trying to make sure that I was satisfied with the work done. The home office in Missouri was also responsive to my requests and worked well with me. I am very pleased with the finished work and am confident that the extended family will be as well. Thanks guys!
Bethany Kensinger
July 29, 2022
This was my first experience with a log restoration company and it was exceptional. The crew was incredibly helpful and respectful of the property. I was initially told our project would take 4-5 days and this crew got it done in 2 days! I've never seen such a hard working bunch; very pleased!
Reviews
Our Google reviews