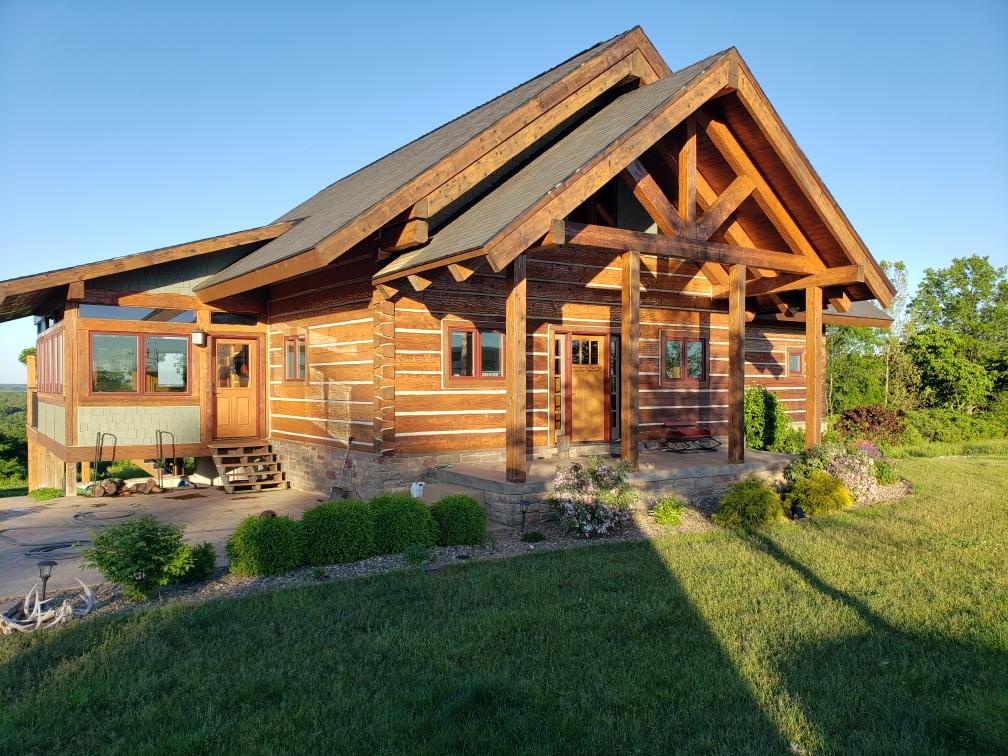 Our Experience Benefits Your Home
The final step to the restoration and finishing of your home is the application of the sealants, notably chinking and caulking. All logs move at some time, that is why this step is critical. Chinking is specifically designed to absorb movement when logs lose moisture causing them to shrink, thus causing the joints to expand.
Proper chinking creates a tight seal, keeping water and insects from seeping into your home.
By contracting 888-LOG-GUYS, LLC to chink your home, your chinking will be completed by our crews trained and experienced in the technique of applying chink precisely, resulting in the perfect seal, providing the best defense against air, water, and pest infiltration.
Chinking is the best solution to prevent log rot by permanently sealing out the elements. Improperly installed caulking or chinking is one of the primary causes for log rot in our experience. That is why it is imperative to have a company with many years of experience servicing your log home. We have installed literally hundreds of miles of chinking and caulking, so all guesswork has been eliminated.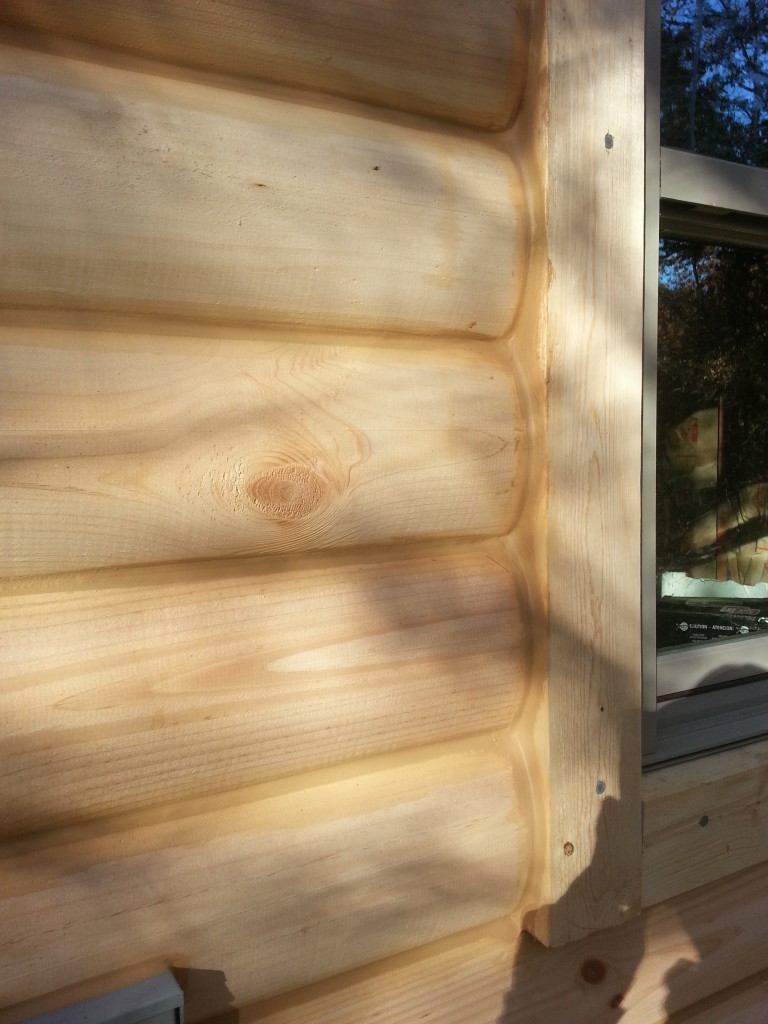 Customize The Look Of Your Home
Chinking the log joints offers an opportunity to customize the look of your home in many ways. You could brighten the interior with a light color, use a contrasting color, or choose a color to simply blend with the color of your existing stain. We also use caulking to properly seal cracks, checks and butt joints.
When installed properly, chinking can pay off many times over in comfort, preservation, and overall appearance of your log home.
Examples of Chinking & Caulking