Missouri is where we got our start with log home restorations, repairs, and log home improvements.  We have refinished dozens of log homes from one corner of the state to the other.  Call us if you are looking for a service experience like none you have ever had.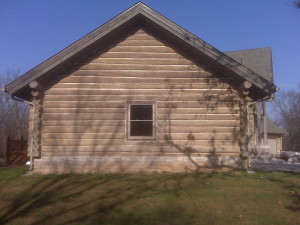 For our customers like you, we keep abreast of new methods, products, and strategies to make sure you get the transformation on your log home or cabin that you have been dreaming of.  We want to make your log home the envy of the neighborhood.
We can also help with unique challenges like water leaks, leaking windows, air leaks, and insect issues.
Here's what we have found in our 15 years of business: Missouri log home owners and their homes have unique requirements and maintenance necessities.  It has taken us the last ten years in business to see these trends, but we want to pass along our information to you!  Call or email so that we may schedule a free consultation with you.
Considering log home sealing or chinking?  You will want to speak with us before you move forward with that!  In the last three years we have uncovered some unique cause/effect relationships with certain sealants and preservatives that you will want to know.
Join our legion of satisfied friends that would never dream of letting anyone else touch their log home!  We have solved log home service problems for owners in most Missouri cities including but not limited to: St. Louis, Kansas City, Springfield, Branson, Hollister, Shell Knob, West Plains, Bolivar, Joplin, Nevada, Poplar Bluff, Cape Girardeau, Liberty, Chesterfield, Kearney, Independence, St. Charles, Perryville, Ste. Genevieve, Rolla, Washington, Jefferson City, Columbia, Marshall, Lone Jack, Harrisonville, Clinton, Eureka, Wentzville, St. Charles, Hannibal, St. Joseph, Kirksville, Mexico, Macon, Bull Shoals Lake, Lake of the Ozarks, the Tri-Lakes, Lee's Summit, Hermann, Sikeston, Sedalia, Saint Peters, Carthage, Blue Springs, Warrensburg, Wentzville, Osage Beach, Boonville, Maryville, Marceline, Eminence, Farmington, Washington, and many other cities.
Now: call Missouri's only full-service log home improvement company to discuss log home restoration, repair costs, and solutions!
— OR — CLICK HERE to fill out our super-easy Contact Us page!
— OR — CLICK HERE to see our log home services in action on a Missouri home!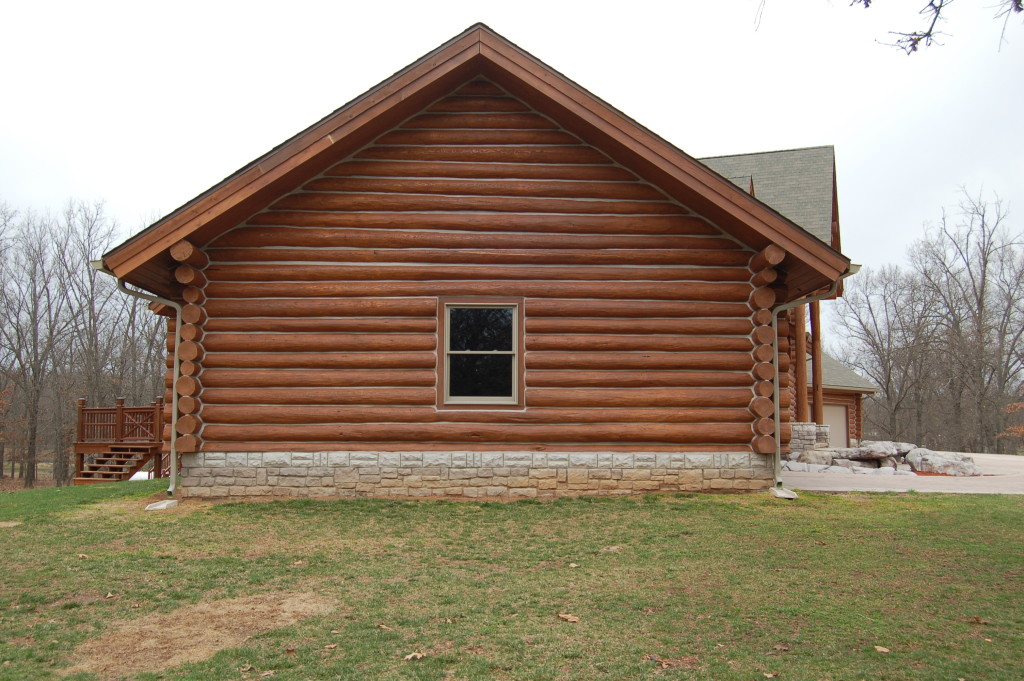 See our Missouri service area