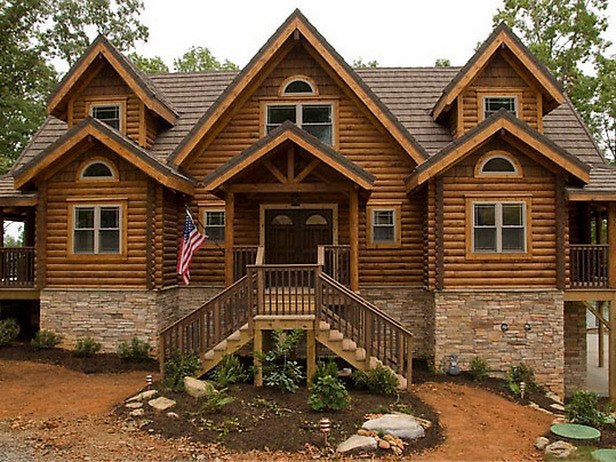 888 Log Guys is a log home restoration company based in Ozark, Missouri, that specializes in log home maintenance, repair, and restoration. While home based in Missouri, restoration teams work all over the mid-western states.
When you purchase a log home, you own a unique part of American History, and it's needs differ greatly from that of a stick and frame home.  This is an industry that either has seasoned craftsman or construction crews that do not specialize in the process of log home repairs and restorations. This matters for many reasons. 888 Log Guys understand the specific needs of log homes and have the knowledge to do the job right. Here are some reasons why you should consider using 888 Log Guys for your log home restoration needs:
Experience
888 Log Guys has over 20 years of experience in the log home restoration industry. Their team has the knowledge and expertise to handle any log home restoration project, from basic maintenance to extensive repairs. The services offered include Rot Repair, Wash and Recoats, Media Blasting and Stain application, Chinking and Caulking, Antique Log Home Restorations, Maintenance Plans, Decks, rails and so much more…
Quality Workmanship
The team at 888 Log Guys takes pride in their work and is committed to providing high-quality craftsmanship on every project. They use only the best materials and techniques to ensure that your log home looks its best and will last for years to come.
Customer Service
888 Log Guys believes in providing exceptional customer service to every client. They will work with you to understand your needs and develop a customized plan to restore your log home to its original beauty. Open communication is key and we want your feedback and questions throughout the process. This helps to ensure your complete satisfaction. You can see through many customers reviews that we take pride in keeping our clients happy by exceeding their goals.
Competitive Pricing
888 Log Guys offers competitive pricing for their services, so you can get the log home restoration you need without breaking the bank. There is also the option to finance your project, if preferred. Learn more here.
Overall, if you're looking for a reliable and experienced team to restore your log home, 888 Log Guys is an excellent option to consider.