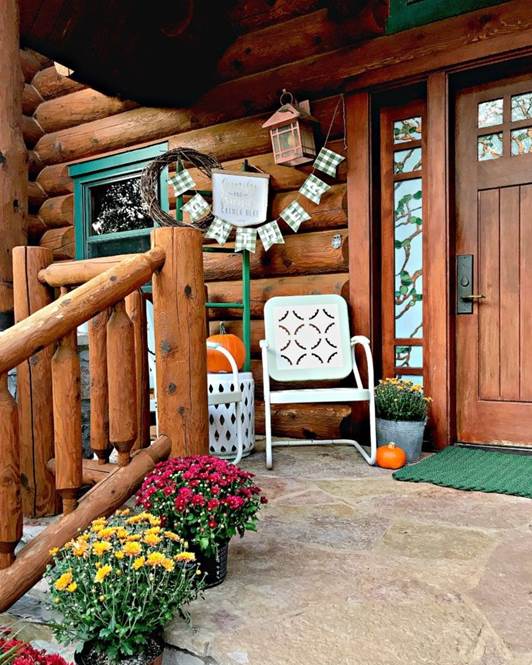 888LogGuys
It's that time of year! Time to pull on the sweater and pull out the fall décor. In this blog we will focus on decorating one of the key areas of your home, the front porch. By setting the Fall mood on the porch, you can create a beautiful flow into your home.  Either keep it simple with pumpkins, corn husks, a bale of hay and some mums… Or something a little more extravagant, a handmade corn husk garland, furniture, lights, a wagon and of course your pumpkins and mums.  Whichever way you decide, keep in mind the mix of color is key to achieving that perfect fall look.  One thought to tastefully decorating is using colors and items already found in nature. Think: earth tones and adding lots of natural materials like pinecones, wheat, flowers, pumpkins/guards and greenery.
Here are a few ideas for your porch!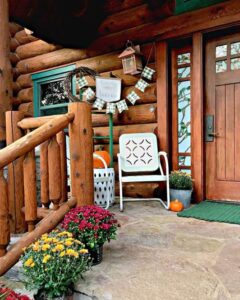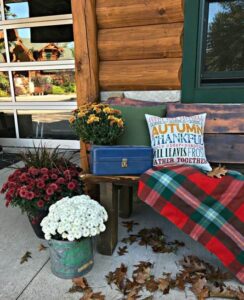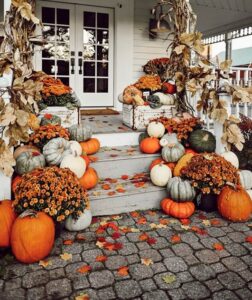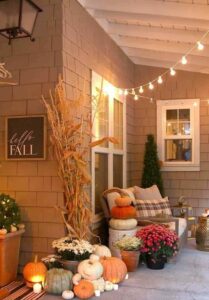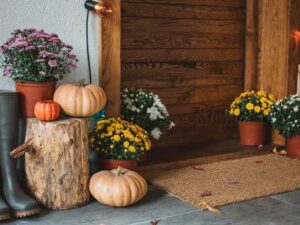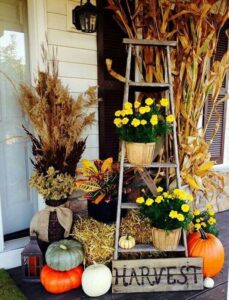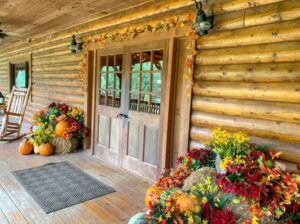 A welcome chair & porch table, fall banner, mums with pumpkins.
Bistro table, wooden artwork, mums and pumpkins with a beautiful fall wreath for the front door.
Wooden bench, fishing tackle box (being creative here), quilt, pillow and some mums of course.
Pumpkins, mums and corn stocks in abundance.
Let's add a few lights to the décor!
Use of simple items such as a cut tree stump as a pumpkin stand is a great way to inexpensively add some variety to your décor.
You might also consider adding dimension to your front porch decor with a tiered shelf to hold decorations.  Small pumpkins, pinecones, sticks and dried corn cobs are all perfect for fall.
Another way to inexpensively add to your décor is by using a light staple gun or thumb tacks to add wispy branches over entryway or to a pillar.
Just remember, with a little creativity – the possibilities are endless! Have fun getting your porch Fall ready.