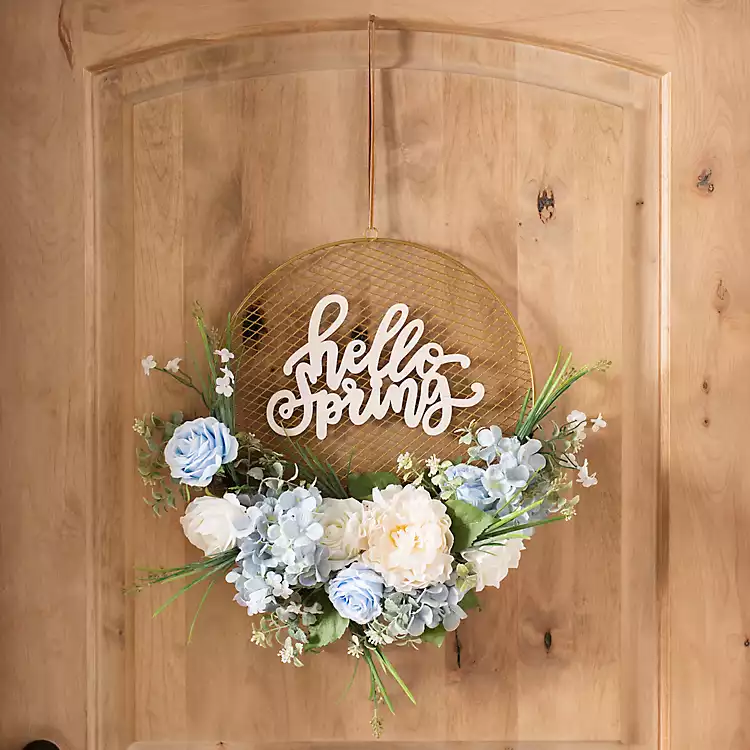 We've passed the official first day of Spring, which means it's prime time to get your cabin in shape for the new season. It can be overwhelming to think about all you need to do, both with cleaning and maintenance to the interior and exterior.  Breaking it out into sections and starting with a basic list of what needs to be done can do a lot to alleviate that overwhelm and make it easier to get your cabin in order.
Cleaning
Whether you live in your cabin full-time, part-time, or rent it out, the following list will ensure your cabin is sparkling clean for all the fun that awaits.
Start from top to bottom
Cleaning the ceiling, ceiling fans, light fixtures, window seals, walls and trim will cause dust to fall, so you should dust these areas first, so you don't have to clean everything beneath them a second time. Prior to beginning, take down any curtains and other window treatments so you don't add more dust to them while you're cleaning other areas. This is a good time to wash them too!
Walls and windows
Once you've dusted the upper areas, it's time to deep clean the windows and walls. Make sure to get cleaning solutions designed for whatever material they're being used on. For instance, wood walls will call for different solutions than drywall and glass. Pay attention to furniture that might be close and rubbing against walls and insure thee are no scuff makes left behind.
Vents and filters
When it comes to cleaning, give attention to the details, a grimy vent for example will most definitely detract from all your hard work. Remove all of the vent covers and clean any dust on the grates. You should also consider replacing/cleaning any dirty filters furnace and A/C screens at this time.
Kitchen cabinets
A good, deep clean will require removing everything from cabinets and drawers and giving the insides a good wipe down. Look for signs of rodents they may have moved into these closed spaces during the winter months.  This is also a great time to declutter and donate some of those items you don't use but just haven't let go yet… like the song says, "Let it Go".
Appliances
Cleaning appliance is a chore in and of itself, however this is a good time to go deeper and move them to clean dirt and debris out from behind and under them.
Tackling the bathrooms
Ugh, the bathrooms… Pull up your sleeves, grab your cleaning rags, cleaners and other needed item and get to work.  A suggestion is to look for eco-friendly/natural cleaners as ingesting cleaning chemicals in small spaces can be dangerous. I would always vent your bathroom (open windows, turn on fans) prior to beginning.
The last chore
Your typical last step for your interior cleaning should be mopping or vacuuming and steam cleaning the floors, depending on the surfaces you're working with. Make sure to use solutions that are designed for that surface to prevent any discoloration.
Maintenance
Much like the interior cleaning checklist, the exterior maintenance check list should begin at the top.  During the initial visual inspection from the roof, working your way down along the walls, these are some things you should look for:
Gutters or downspouts clogged or stopped up
Remove debris causing the blockage and run a garden hose through to make sure water is running freely. You can add gutter guards and downspouts to further aid in the efficiency of your gutters.
Shingles missing or loose
These will need to be replaced.  If you had severe weather in your area, you might consider contacting your insurance claim and have your roof fully inspected.  Leaking inside your home can cause added cost and work.
Damage caused by severe winter weather (snow or freezing water)
Fallen tree limbs, frozen or burst piping, and roof damage are common mishaps of severe weather.
Flashing loose at the chimney
We recommend annual chimney cleaning. You can often find a company that will clean and repair flashing in one visit.
Log checks, cracks, or signs of pest infestations
How can you tell if checks or cracks in your log home are a problem? Are the checks over 1/4″ wide? Are they on the up or top side of the log surface? Are they in vulnerable places such as around windows, doors, where a deck is attached, etc.? If the answer is "yes," then the checks or cracks may be a problem or become a problem in the months or years to come. We recommend they be repaired immediately to reduce further issues and expense. These opening also invite pests into your logs.
Alterations to deck railings, stairs, or other outdoor living spaces
Decks, patios and other outdoor living spaces are other areas that may need a touch of care in the spring. You might find mold or mildew on stone surfaces or retaining walls that have shifted over the winter. For concrete surfaces, pressure-washing followed by the application of a concrete sealer can do the trick. Decks are often a problem area in the spring. "Decks are the hardest areas to maintain because water and snow just lay on top of them with no slope to create runoff, and they have 100-percent exposure to the sun and foot traffic.  Make sure your deck finish is very glossy to keep it sealed against water and provide better UV protection.
Stain flaking or peeling off
If stain and finish repair is needed, it's important to clean the wood and potentially blast or sand the wood properly in preparation, then apply the stain and sealer correctly to ensure a finish that will last for years. We typically suggest a waterborne acrylic stain with high concentrations of fungicides and UV inhibitors be used. Over that, a clear topcoat can be used. This clear coat protects the stain and prolongs the life of the stain tremendously.
Areas of mildew or mold, water staining, algae growth, or soft wood
After the trees have bloomed in your area, it's a good time to give your home a 'bath'. Any dirt, mold, mildew, and pollen that have accumulated over the past year should be cleaned off the wood to help maintain the life of the exterior finish. Typically, the process may only involve spraying the wood with a cleaning solution and rinsing with water.
Vegetation growth close to the home
It's good practice to keep trees, shrubs, and other vegetation away from the cabin's walls, roof and other wood surfaces. This contact is a good way to promote decay and rot. Plus, the cold winds of winter may cause large tree limbs to sway and even come crashing down, leading to damage. Of course, even if you followed these rules when first planning your landscaping, trees and bushes will continue to grow — and get closer to the home than you had planned. That's why the spring is a good time to assess your yard's vegetation and trim things up as needed.
Based on your visual inspection you may need to perform any number of specific home maintenance/home repair items. It's always better to address any areas of concern immediately to reduce further damage and costly repairs.  If you are not ready to tackle these items yourself or are unsure of the best maintenance/repair options, give the team at 888 Log Guys a call.