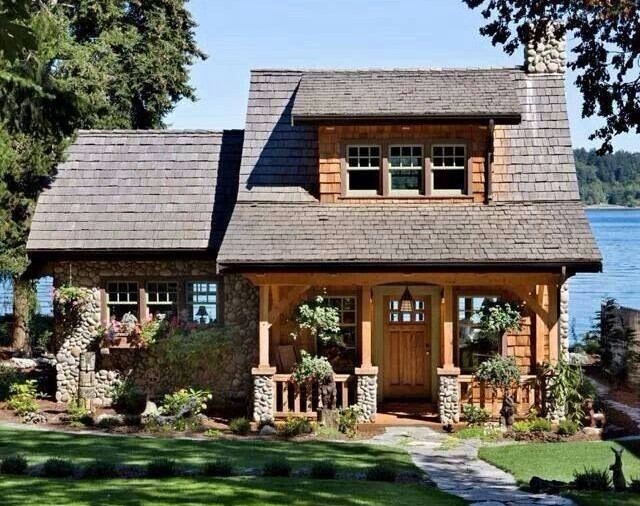 It's summer and if you have a cabin by the lake, river, stream, or basically any body of water you have probably come to expect and enjoy the addition of friends and family for gatherings.  While this is a  blessing in many ways, in smaller constructed homes, it can cause the feeling of cramped quarters.  Here are a few thoughts on how to alleviate that feeling a bit and just enjoy your get-together!
Floor Plan
If you are still in the building phase or considering a remodel, be sure and plan the layout carefully: When designing the layout, consider your daily routines and the flow of traffic. This will help you make the most of the available space, especially with minimal square footage. Also, consider going up verses out. Cathedral ceilings, a loft or a balcony can add more space or at least the appearance of more space.
Be Creative about Storage
Consider incorporating built-in storage solutions, like shelves and closets, to maximize your space. Find ways to use every square foot of space. Bench and staircase storage are excellent ideas as well. A small home can never have too much storage.
Provide Perceived Space
Finish your rooms in ways that maximize the perceived space. A monotonous space without depth and shadow feels lifeless and smaller than it actually is. Adding depth and accents through lighting and trim details makes spaces feel larger and more alive.
Provide a Focal Point
If you have one focal point per room (fireplace, stairs, wall of windows, etc.) your rooms will feel comfortable and less cluttered — an important consideration when dealing with small spaces.
Use Outdoor Spaces
Log homes are often surrounded by beautiful natural scenery. So, making the post of your outdoor space just makes sense. Dormers, bump-outs, breakfast nooks with bay windows, decks, patios and porches can all be incorporating into your outdoor living and entertaining space.  If your outdoor space needs a face left, give the team at 888 Log Guys a call!
By using these tips, you can make the most of the space in your log cabin and create a functional and inviting living space for you and your guests!