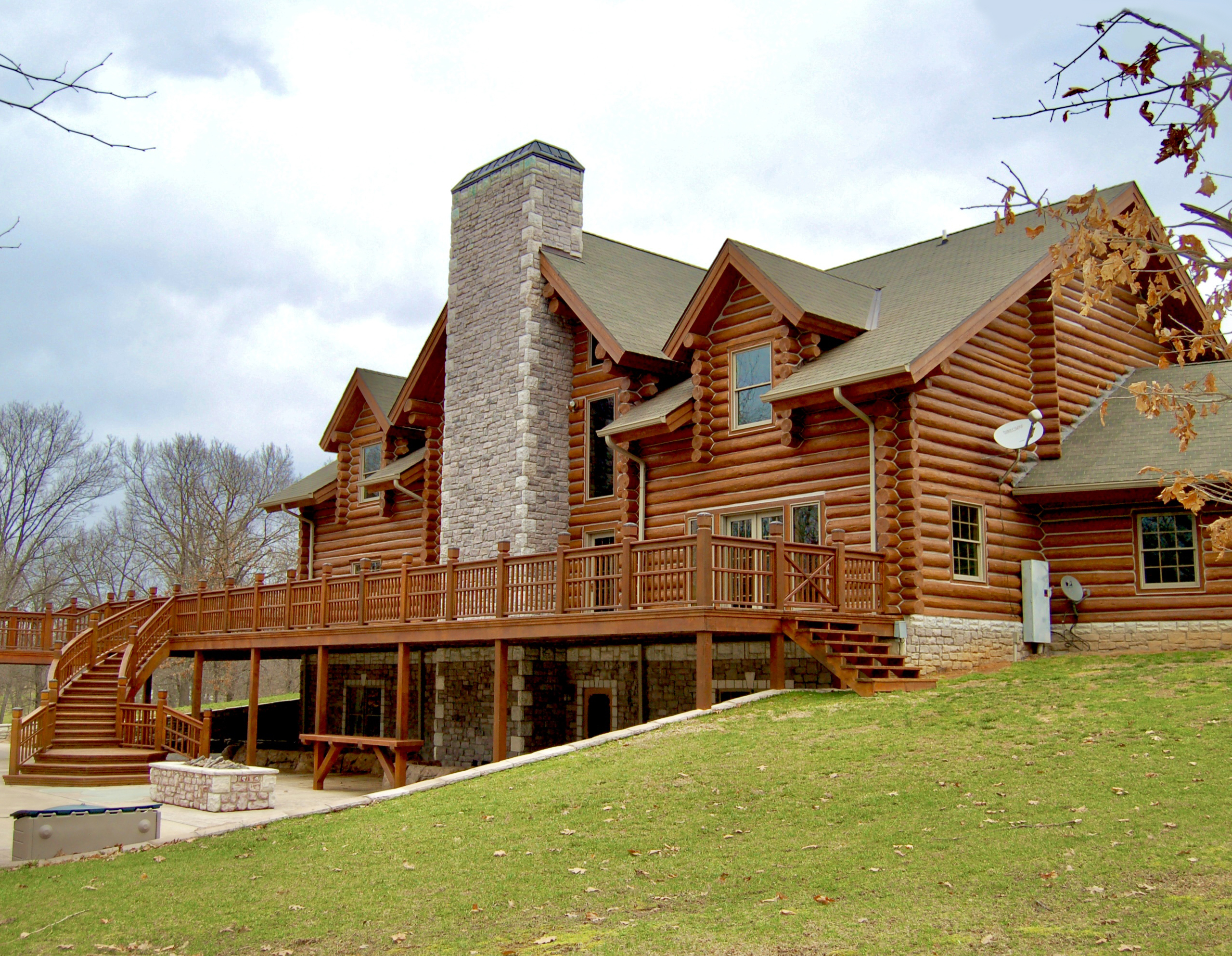 There are many important things to consider if building a log home is something you have thought about. Building a home can be a fun and exciting time, but it also presents its challenges, and can sometimes feel daunting and overwhelming. All of this can definitely be worth your while to achieve your dream home, but it is best to be  prepared. Here is a list of some of the top log home building considerations.
Budget. It is best to know your budget ahead of time and make sure you have allotted for miscellaneous extra  costs. Some things that you wouldn't normally think about come up with home building, and you don't want to be left trying to figure out how something will be paid for in the midst of construction. Have a good trustworthy builder and stay in communication about costs. It is normal for the total cost of the home to be close to 60% in labor alone. You may also consider doing minor details yourself to save money. Construction loans for building a home are different from your conventional home loan. . Make sure you are in a good spot with your credit score rating, because this will affect how much interest you pay on the loan as well.
Insurance. Did you know that many big name insurance companies do not offer coverage for log homes? Do your research and find an agent that has insured log homes before and is familiar with log homes. You will want to read over your policy extremely carefully and go over with your agent any concerns you have. None of us want to end up filing a homeowners claim, but having an agent that cares and knows your situation well, will definitely help with the stress that comes up when your home has been damaged.
Maintenance. As beautiful and wonderful as log homes, they do typically tend to require additional maintenance, more so than with a traditional home. Many parts of a log home require yearly maintenance jobs in order to stay in the best shape possible. This is also something that you will want to make sure is factored into your budget. Some maintenance that is required with log homes can be addressed during building, so again make sure that you are hiring a well experienced log home builder. Some other issues that may come up with log homes is the issue with pests, these include carpenter bees and termites. Unfortunately damage caused by these two creatures will most likely not be covered by insurance. Despite that, there are many things you can do while building and for the years to come that will help to prevent future damage from termites and carpenter bees.
Location. "Location, location, location." You've heard it before. Location is one of the top things to consider. You want to love where your home is, without a doubt. If you don't absolutely love where your home is, you may regret it later on. You may not think this is as big of a deal if you aren't planning on this being your forever home, but if that is your plan, make sure to carefully seek out your location. Some things to think about are distance from your daily activities, especially if you work, and privacy. Many people want some land with a large amount of privacy, but also something that is close to town. Everyone is different regarding what type of location is perfect for them, so think about what it is that is most important to you.
These tips might be overwhelming, but be patient, and take it one step at a time.