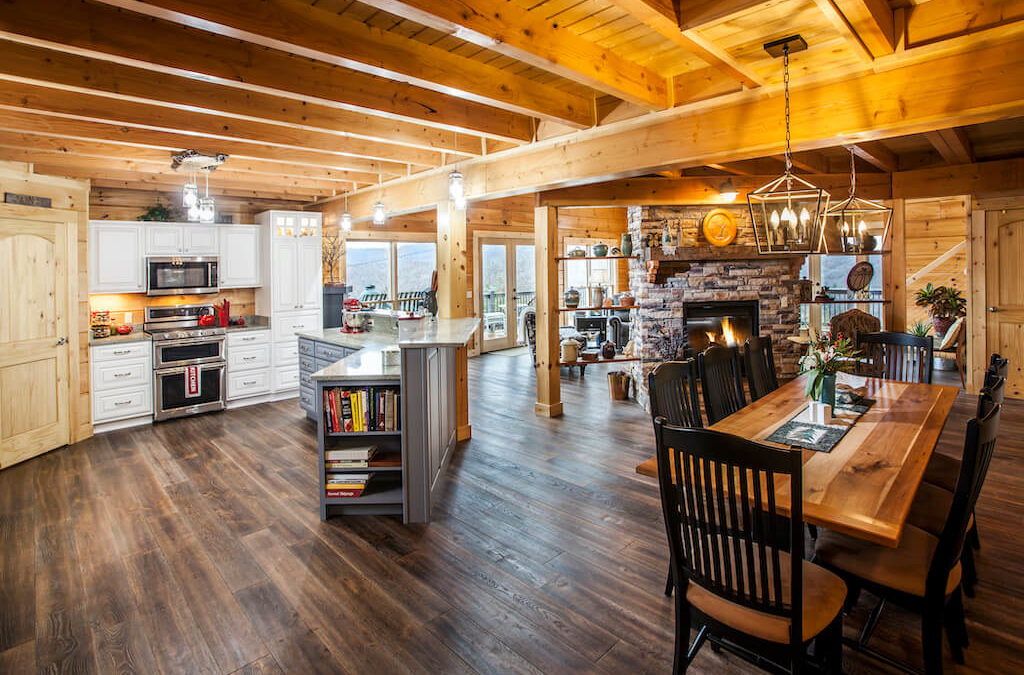 Your floors take a lot of abuse throughout the year.  With Winter you have snow, ice and salt, Spring and Fall bring rain, leaves and dirt and Summer often brings a significant amount of dust with it. Despite the upkeep, it's hard to not love your wood floors! Having a good floor maintenance routine in place will allow you to admire the look of your wood floors for years to come.
Unless you have neglected the floors for weeks and have mud and sticky messes everywhere, there is no need to use a damp mop more than four times per year. When mopping, lightly dampen a microfiber mop, clean in the direction of the wood grain. Never use a sopping-wet mop because too much water can cause even sealed floors to buckle.  Here are some suggestions to help maintain your floors.
Use a dry or slightly damp cloth to immediately wipe up anything you spill, avoiding wet or steam mops, which will cause more damage over time. Because wood swells and shrinks depending on moisture, both on it and in the air, it is important to keep humidity levels down to avoid cupping, splitting, and gapping of the wood. The best way to prevent these issues are to clean up spills as soon as they occur, to keep your home's temperature between 60- and 80- degrees Fahrenheit (also between 30 to 50 percent humidity).
Scratches are some of the toughest problems to solve in wood floors. While some scratches are inevitable, others are definitely preventable. One of the best ways to prevent them is to add furniture pads to the legs of your chairs, sofas, tables, etc.
Although dust becomes more of an issue in the summer, it is present year-round. It may seem excessive, but dust forms everywhere, and then settles into the grain and between floor boards. This is also true of shedding pets, keeping them brushed regularly will reduce the overall dust.
Again, this doesn't sound like a lot of fun, but weekly vacuuming is not only key to keeping your home clean, but also making sure that any crumbs and dirt you missed while sweeping don't scratch your floors. Not into vacuuming on your own? Invest in an auto vacuum.
Use Wood Floor Cleaner Monthly
There are many available brands on the market. Be sure to read reviews and follow directions for use.
Re-Finish Every 3-5 Years
Over time, when your wood floors start to look a little dull, they can be renewed through recoating. This involves applying a new coat of wood floor finish. How often you'll have to do this depends on the person or family's lifestyle.  You can make this a DIY project to help save on cost.  Learn more about the refinishing process here.
Don't forget the importance of Log Home exterior maintenance as well.  Contact 888 Log Guys to learn more about getting added to our Annual Client Maintenance List.