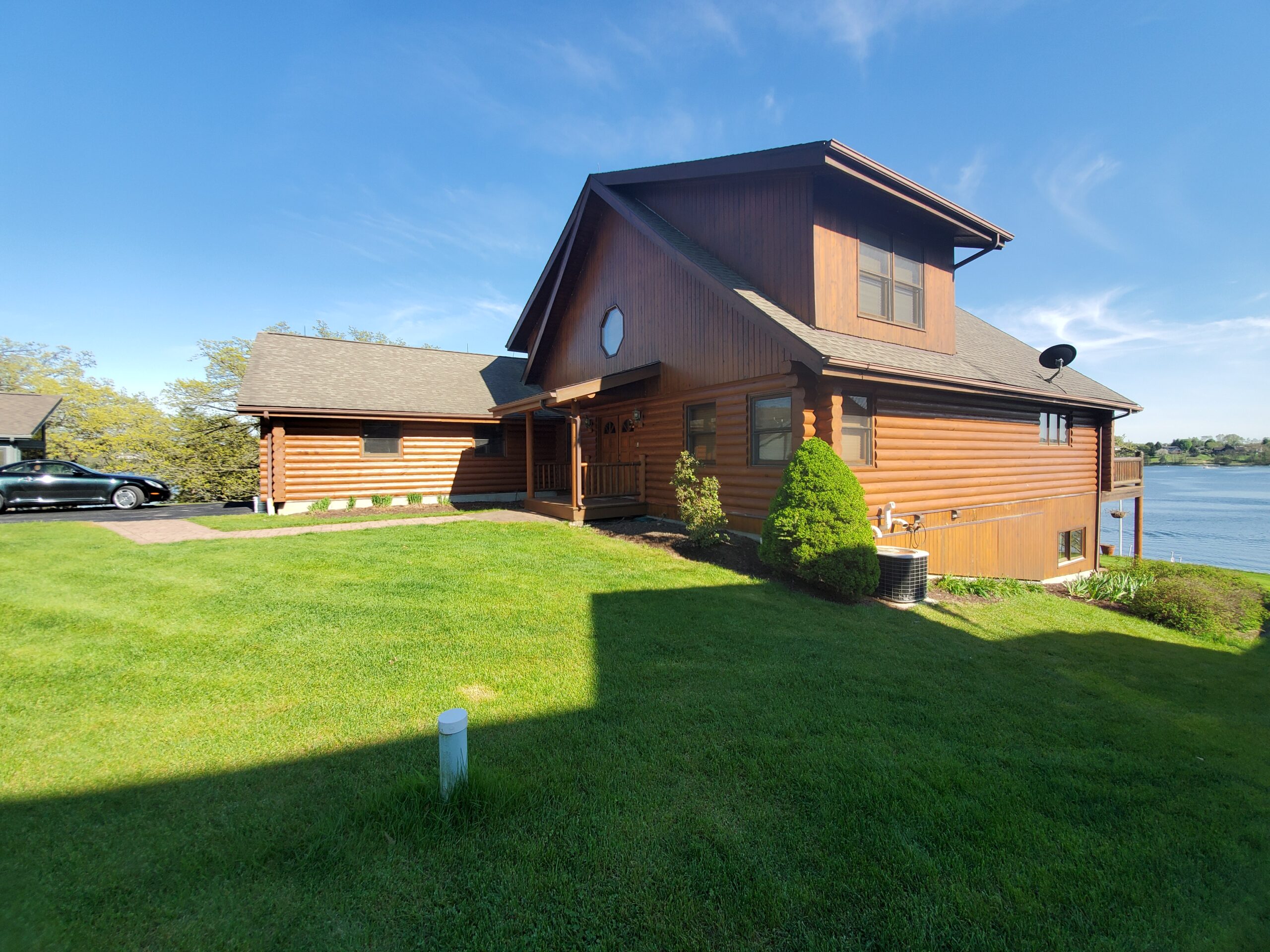 admin
When you visualize your dream log home, what does it look like? What color is it? Is it shiny or does the wood have a more weathered look? Do you see large or smaller logs? The great news is that personalizing or enhancing the exterior of you log home can be done in a variety of ways.
Here are a few ideas that can help to bring out the log home look you want.
Stain Color: In your mind, is your log home a pale yellow, a dark espresso, or a warm pecan? Just as the paint color on a traditional home makes an impression, so does your choice of stain on a log home. Of course, to get the most out of your stain, you will need to choose a quality stain product and confirm the wood species will accept the stain well.  Proper application of the stain is also paramount to achieving the desired look.
The Use of Log Treatments: In addition to stain color, there are treatments that can add unique character to your home. There are glosses that can add sheen, and additives that can make your logs appear duller. There are even products that can make a new log home look as though it were 100 years old.
Log Dimensions and Texture: When building a new log home, you can give your exterior a specific look by choosing both the dimension (7" diameter vs. 12") and texture of your logs as well as shape of the log ends.
Decks and Railings:  Every detail matters when it comes to the right deck and railing for your log cabins aesthetics, including location, shape and durability. Plan a well-designed deck so that you can create a look that adds beauty and value to your home.
In short, by changing up the stain color, wood treatment, or size and texture of logs you can create a very different look to your log home.  It is best to work with a professional log home restoration or building expert to discuss and design ideas to ensure your reality matches your vision (and budget)!