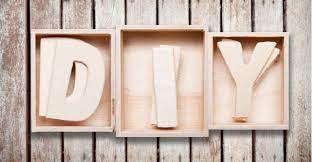 Many log homes lose their sheen early due to lack of proper maintenance. But log home owners need not panic! Log home structures can go from looking worn and past their prime to beautiful and glorious, with a little restoration. If you are tackling an exterior stain restoration on your own, make sure you get started off on the right foot!
It is essential to prepare with the right tools and products needed for cleaning, stripping, repairing, and finishing your log home restoration.
Pressure Washer
You'll want to start by cleaning the exterior thoroughly (a mixture of bleach, water and a little detergent or a retail cleaning product will work) from spiderwebs to dirt to grime. It's a safe bet that your log home's façade is buried underneath years of accumulated grime.  A low-pressure power washer is best. Be sure to exercise caution as you can cause damage to the logs from overuse or high pressure levels.
In some cases, such as significant film or coating, buildup of old stain or paint, peeling or cracking of old finish or a glossy finish, Media blasting may be necessary to remove.
Media blasting will require additional steps and specific tools and products.
Buffing Brushes
After cleaning your home's exterior thoroughly, it's time to remove what's left of the existing stain and smooth out the surface. Buffing brushes gently yet effectively remove raised grain and fuzzing, so you're left with an immaculate surface. Prepping the exterior for restoration can seem daunting, but it is the most critical step in ensuring the stains and sealants work long-term. Logs need to be clean and dry or else it will not hold the new finish well.
Wood Hardener or Wood Epoxy Paste
Before applying fresh stain or finish, it's important to check for wood rot or decay on your home's exterior. If your log home shows signs of soft wood, you'll need to address it before the problem worsens. Use a reliable wood hardener or a wood epoxy paste to minimize damage and strengthen decayed areas.  Once applied, it will seep into soft areas before hardening into a durable surface.  If log rot is significant, log replacement may be necessary.
Wood Finish or Stain
No matter the vintage of your log home, a fresh wood finish or stain will make the exterior look as good as new. Before getting started, have a stain sprayer, stain mixer and long handled brushes on hand. Understanding the various types of stain and their benefits as well as proper application is key to a lasting finish. Transparent stains typically preserve the wood grain, so these are ideal for preserving the façade just the way it is. Color finishes add a natural tone to the wood, but they might require more frequent maintenance to protect your home from fungus growth and water damage. Apply a clear coat sealant, if necessary.  Outside temperatures are also key, you do not want to apply is extreme heat or cold.
NOTE: We recommend that you apply a coat of Borate to the bare wood, prior to stain/finish application.  Borate-based log home preservative protects against wood-ingesting insects and rot, therefore extending the life of your logs.
Chinking
If your log home has endured years of severe weather or if it hasn't been maintained in decades, there's a good chance you'll need to reapply the chinking as well. Choose wisely and opt for a textured Log Home chink that stretches. Log Jam Chinking, a Sashco product, stretches up to 250% of original joint size without tearing, is textured to simulate old-time mortar, is easy to apply and cleans up with water.  The purpose of chinking is to seal the gaps between the logs and prevent air and heat loss. Once the sealant is applied, it needs at least 24 hours to dry and cure. You will need  backer rod or clear packing tape, a utility knife to open cartridges, a caulking gun or for lager areas a chink pump, foam brushes or trowels for smoothing the chinking and dampened rags for clean-up.
Taking on a complete log home restoration project is rarely a quick task. Starting the project with the right tools and knowledge will save you frustrations along the way.  The crews at 888 Log Guys, are experts in Log Home Restorations.  Gives us a call if you opt out of this DIY project!