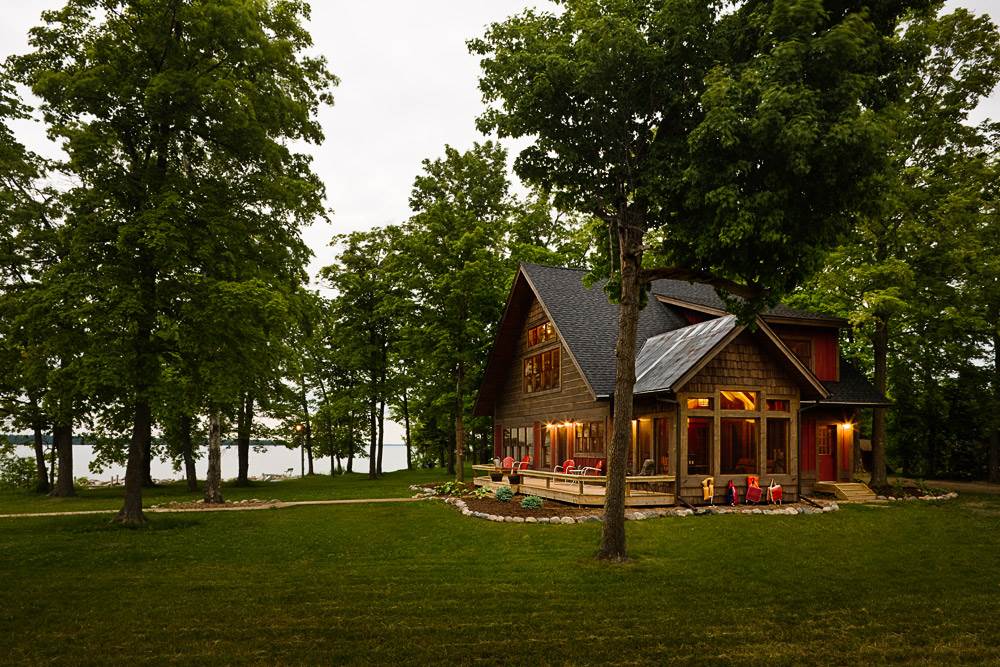 With the busy holidays just around the corner, this might be the perfect time to schedule a well-deserved break, something to look forward to. Whether traveling solo or in the company of friends and family, the experience of renting a cabin is much different from the normal routine of booking a hotel for your stay. Hotels are usually cramped with guests of all ages and personalities, making it quite challenging to have some relaxing time for yourself. Instead, Cabins offer a number of advantages to make your getaway much more enjoyable.  So, weather you're a log cabin owner or dream of staying in one, this is a perfect vacation option for you.
Cabin Considerations
When it comes to cabins, the choices are staggering since different people typically own them and there is a unique quality and feel to each one. However, they offer one common experience; the feeling of seclusion and peace among the woods or the mountains that only mother nature can provide. Cabins provide all the benefits of a hotel and the comfort of staying at home while also catering to the outdoor experience.
Choosing the perfect cabin involves researching the location, the size, the price, and the amenities offered. The view you want to wake up to can also determine the cabin of your choice. This is a great place to start your search for the cabin that best fits your wants and needs.
Winter Cabin Activities
Soak in a steamy Hot Tub (if available)
Gather Around the Outdoor Firepit
Watch Movies
Play Games
Whip up Homemade Dishes in the Full Kitchen
Read with a warm beverage by the Fireplace
Bundle up and take a long hike
Get your camera out and capture some of nature's beauty
Skiing and other fun snow activities
Summer Cabin Activities (we strongly suggest your rental be by a body of water)
Campfires and s'mores
Paddle Boat Rides
Water Balloon Fights
Yard Games
Fishing
Swimming
Bird Watching
Hiking or Biking
Stargazing
Cabin Scrapbooking
Conclusion
Vacation time spent in a cabin is a great way to get the family outdoors and interacting with nature. You'll find the options are plenty, and there will be something for all to enjoy, anytime of year.  When traveling with pets, cabins can also provide the essential space they need to roam around. Many are agreeable to pets, unlike hotels.
*Added Perk for log home owners… It's a great way to take in some ideas you can add or incorporate to your home!  Such as, adding a deck, a porch, more living space or maybe a new coat of stain, or just some decorating ideas… The team at 888 Log Guys can help, give us a call today!