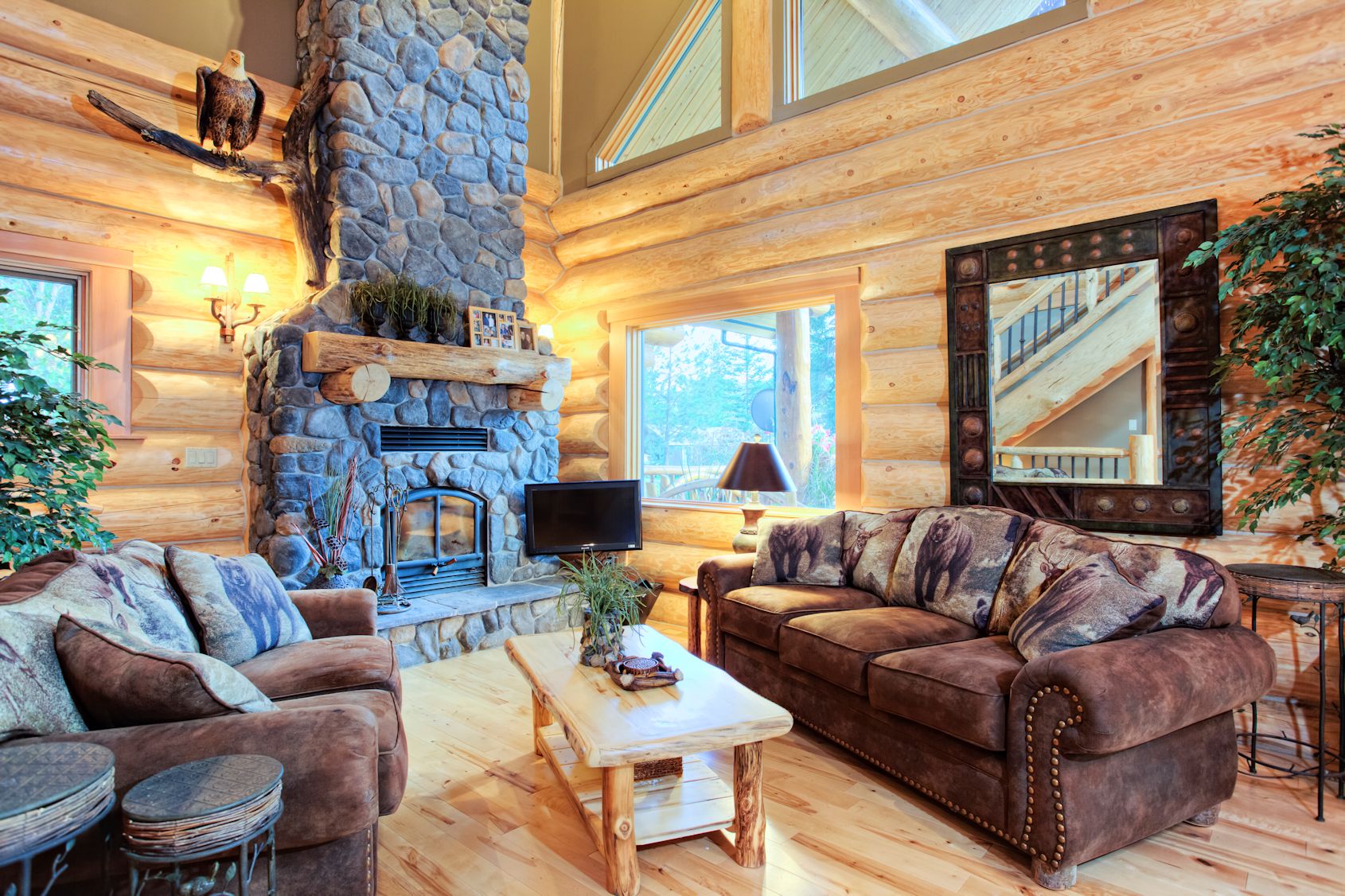 Are you craving some change for your interior space? Do you love the rustic feel of cabins and the warm, cozy feel they give? If so, we've created a list with several ways you can achieve that log home feel without completely changing your home.
Accessories: Find accessories that have a rustic or antique feel. Incorporating several pieces that have rustic charm can help you create the cozy, warm feel of a cabin or log home. For your kitchen, you can display cast iron cookware, pottery and stoneware pieces. You can also use these kinds of pieces throughout your home for displays. Artwork of wildlife or nature and wooden pieces make great accessories as well. Lighting can also make a difference and there are beautiful options out there that resemble lanterns where you can use soft, warm lighting in to give a soft glow to your space.
Furniture: Because furniture plays such an important role in how a room look and feels, you can make a big impact on your space's style by changing out furniture pieces. Rustic wood or log furniture pieces like cabinets, bookcases, shelves, dressers, bedframes, dining table and chairs all help to create charming focal points. Then, natural material and colored sitting pieces like couches and loveseats help compliment these rustic pieces. Natural materials include wood, flannel, leather and are nicely accented with rugs and throw blankets.
Flooring: Wood flooring goes a long way in establishing a cozy feel. If you already have traditional style wood flooring, you are a step ahead. If not, there are ways around the steep price tag of installing new wood flooring. There are many great laminate wood flooring options that give the same look, but at a much lower price. Slate stone tile flooring and stained concrete also has a rustic feel and can be more cost-effective than wood flooring. Another option is to simply opt to simply use rugs to help accomplish that cabin style you want.
Walls and Ceiling: Wall and ceiling changes can have a significant impact on the look and feel of your home. It's probably not practical to change out your wall or ceiling material; however, wood or log paneling can be an easier solution. This would create the illusion of a cabin, without significant remodeling. You can also take this idea a little further and install V joint tongue and groove wood paneling on your walls and ceiling.
All of these ideas offer ways to satisfy your desire for a cozy, rustic style home. You can make minor changes like swapping out some accessories, to more drastic changes of your flooring and walls to achieve the interior space of your dreams!